"Growing friendships one cigar at a time."
Friends Passionate About Cigars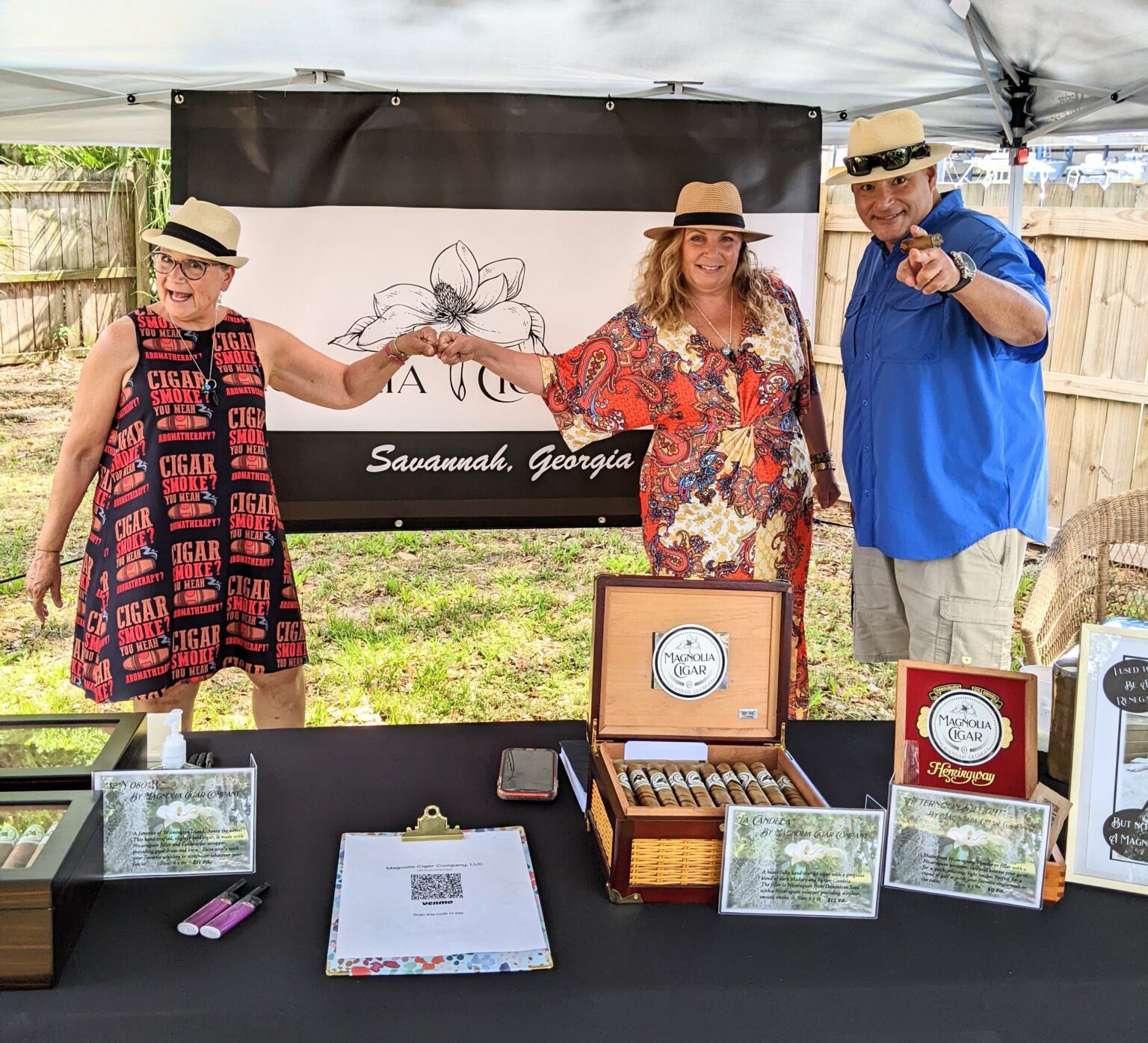 Good friends come together on an inviting front porch in Wilmington Island for their ritual cigar and bourbon sitting. They had been smoking their favorite stogies for years, sharing stories of preferred brands and blends. Having moved to the island just a few years ago, it had been apparent that Savannah was missing a cigar bar. Not just any store, but a place where friends old and new could meet, mingle, and enjoy conversation with their cigar in hand. This idea sparked the start of Magnolia Cigar Company, and it has bloomed into something extraordinary. It is a company that is unique to Savannah and also brings forth the coveted experience. The Magnolia Cigar Company is a group of well-rounded tobacconists who know two things very well, the quality of a cigar and the quality of a good Saturday night among friends and family, sharing food, wine, and smoke. Join us for a cigar, and stay awhile. Our pop-up events will be happening all over Savannah and its islands, and we promise to have your Southern, refined taste in mind. 
Cheers! Becky, Kelly, and Pete
Elevate your weekend and join us for a Magnolia Cigar Event. Stay for a smoke, or stock up on all your favorites.